Anaheim Bail Bonds
Steven Mehr Bail Bonds
515 South Harbor Blvd
Anaheim, CA 92805
714-241-0221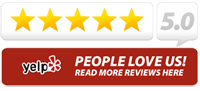 Being in jail is never pleasant. If you find yourself on the wrong end of the law, you need to hire a bail bond agency you can trust. By posting bail, you can return to your normal day to day routine and continue to take care of your family and go to work as scheduled.
A bail bond is a specific amount of money paid to the Anaheim courts to obtain your release from jail. All you have to do in return is agree to attend all scheduled court hearings and comply with any demands the court may issue. If you fail to appear, your bail will be revoked and you will be returned to jail until your next scheduled court date.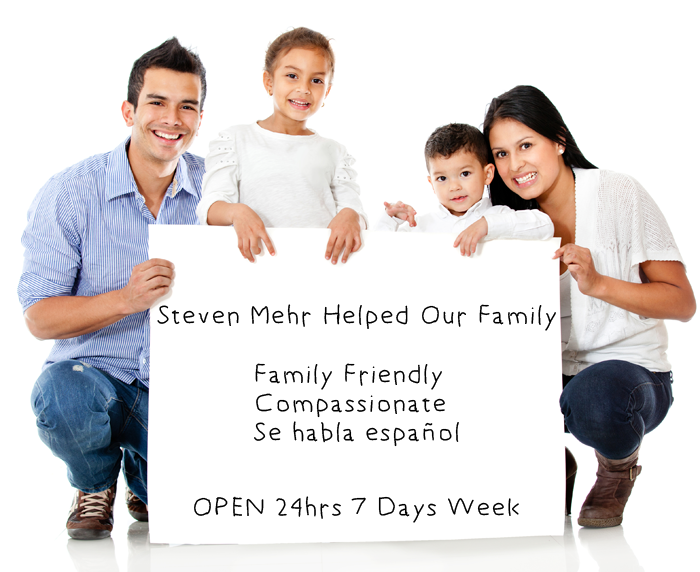 When Do I Need a Bail Bond?
You need a bail bond if you have been arrested and need to get out of jail before your scheduled court date. Many people do not count on going to jail. They have jobs and families to care for. If you find yourself in jail, you need to talk to a licensed bail bond agent to find out how they can help you. For a premium of 10 percent of the total bond amount, a bail bonds agent can post your bail and have you back home in a few hours.
Coming up with bail money is difficult. If you find yourself in jail and you don't have the money for bail, hiring Anaheim Bail Bonds to help you is your best option. We make it possible for you to resume your daily routine without breaking your budget. It is important to remember, however, that if you fail to appear, that the agency will be responsible for the entire amount of the bail.
What Do I Need In Order to Get a Bail Bond in Anaheim?
Because the bail bond agency will assume the risk of posting your entire bail amount, they will often ask for collateral. Collateral takes many forms, such as personal property, vehicles, cash or securities. If a defendant is poses minimal risk of flight, will often have no problem getting bail in a few hours. To be considered low risk, they normally have a steady job and close family ties to the area.
How Do I Locate a Bail Bond Agent in Anaheim?
Finding a reputable bail bonds agent is necessary if you find yourself in jail. It is important to find a bail bond agent that is fully licensed and insured and has several years experience in the industry. At Anaheim Bail Bonds, we have 88 years worth of experience we can use to help you with your case. Our agents can help you make the tough decisions when it comes to writing a bond and making sure you understand the process. We know how the jails and courts in Anaheim work and can use that knowledge to make speed up your case.
Why Are Bail Bonds Used in Anaheim?
Bail bonds are used for several reasons. They help to prevent overcrowding in jails and can dramatically reduce the costs associated with housing defendants. Posting bail also helps to ensure that the defendant will appear at all of his or hear court hearings.
After Bail Is Posted, How Long Does It Take for the Defendant to be Released?
After bail has been posted, it will take approximately three to eight hours to obtain the defendant's release. The amount of time it takes for the release process can vary according to how busy the jail is and the number of inmates being processed.
If you need a bail bond and want the process to be quick and efficient, call Steven Mehr Bail Bonds today at 714-241-0221.
Testimonials From Clients Who Used Us
I used this company because they were located right across the street from the Anaheim jail. I would definitely use them again as they were very fast and friendly. - Ryan F from YELP 
I would recommend them to anyone. Not everyone needs a bail bondsmen but when you do call these guys. We had a friend who had a DUI and called them. Not only did they come out to him they gave him a ride home too. Thank You - J.L from YELP 
Let me start off with saying...... I never thought I would ever need to contact a bail agent!! Luckily I found Steven Mehr Bail Bonds. So I got a call from a family member who had been arrested that night, I didn't know what to do or who to call. Also I didn't feel comfortable asking friends about the situation. I looked online and found a few companies listed at the top of the page. I made some calls and the first 2 agencies didn't answer their phone, I realize it was late.... The next call was to Steven Mehr, they picked up on the 2nd ring! They were courteous, friendly, and most of all helpful in answering all my questions and relieving me of my concerns. The process took about 20 minutes and during that time someone was already on their way to bail out my family member. Just like that they were bailed out, driven home by the friendly people at Steven Mehr's and assured that this whole situation was going to be painless with their help along the way. I hope I never find myself in this situation again but if I do or know someone who is I will surely send them in the direction of this Bail Agency. Thanks again Mr. Mehr! - Oriel Z from YELP