Orange County Bail Bonds
Steven Mehr Bail Bonds
1938 N Batavia
Orange, CA 92865
714-535-2635


At Steven Mehr's Orange County Bail Bonds, we are here to help you make it through the bail bonds process. We will explain the process and offer you sound advice that has been tested through time. Our 88 years in the industry has given us an abundance of knowledge when it comes to working with the courts and the legal system. Having a loved one put in jail can be frustrating for you and scary for them. This type of situation affects the entire family. Our qualified bail bonds agents can meet with you and provide you with everything you need to make a wise decision. If you have any questions, call us right away at 714-535-2635. Once you make the phone call, we can get the process started.
We opened our doors in 1927. Since then we have built a bail bonds business based on trust, efficiency, honesty and professionalism. We have an A+ rating when it comes to exemplary customer service and confidentiality. We provide you with all of the information you need when it comes to becoming a co-signer. It can be extremely confusing trying to determine what responsibilities and liabilities you may incur. Over the years, we have worked extremely hard to treat all of our clients with respect and dignity. To this day, the Department of Insurance has had no negative reports or complaints about our service to our customers.
We offer services throughout the state of California. We can also work in areas across the United States as well. Even if a state that does not recognize private bail bonds services, we can help you take care of it yourself. Located in Orange County, we have agents that are strategically placed everywhere across the state. They are waiting patiently to serve you in your time of need. We are available 24 hours a day, every day of the year, including holidays and weekends. At Steven Mehr Orange County Bail Bonds, we are capable of handling any size bail bond. No problem!
How to Get Out of Jail with Orange County Bail Bonds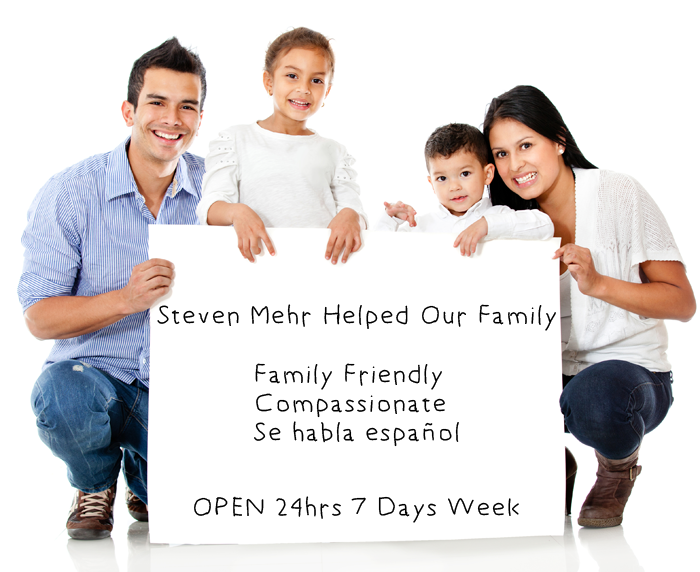 In Orange County, you will be taken first to the local police department. As soon as the defendant arrives at the police station, bail can be posted and the defendant can be released much more quickly than if you wait until they have been transferred to the Orange County Main Jail. As soon as you find out your loved one is being arrested, call Steven Mehr Bail Bonds and have them start the bail bonds processed. You will be given a court date when the defendant is released.
Your court date is normally 1 month or 30 days from the time your loved one posts bond. This gives you and your loved one ample time to hire an attorney and begin to prepare their defense. It also gives your loved one the opportunity to return to work and care for their family.
The bail bond process does not take long at all. The biggest factor when it comes to time is determined by what facility you are able to post bail. The local jail can take less than an hour, while the county facility can take as long as 12 hours.
If you have any questions concerning the process, how long it takes and what your responsibilities are, call our office and talk to one of our licensed agents. Call us now at 714-535-2635.
Paying For a Bail Bond with Orange County Bail Bonds in Santa Ana, California
We offer several payment options at Steven Mehr's Orange County Bail Bonds. You can use a credit or debit card, cash, money orders and cashier's checks. We also offer low cost, no interest payment plans for individuals who qualify. We have agents available 24/7 all across the state of California. We have local offices in Santa Ana and Los Angeles that serve the surrounding areas.
When time is of the essence and you need to speak to a licensed bail bonds agent, call our office now. We will help you understand the process and make sure you have all of the information you need to make an informed decision. We offer professional service at all hours of the day or night. At Steven Mehr Bail Bonds, our agents are highly qualified and specifically trained to offer sound advice. They will explain your options when it comes to payments and will tailor an agreement that suits your budget.